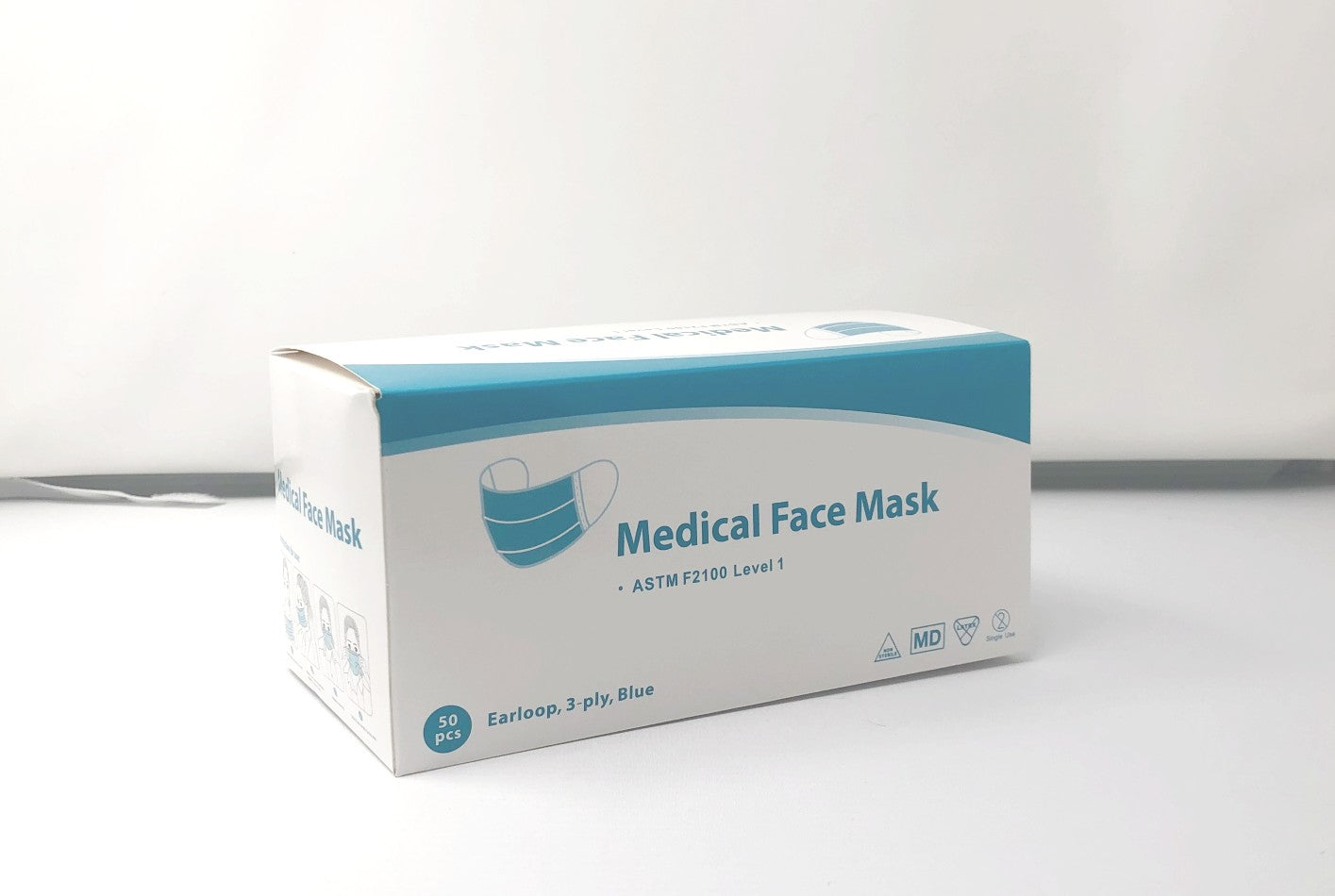 Winner Medical Co. Blue Medical 3 ply Disposable Face Masks
Click here to learn more about our full testing methodology.
Review
Video Transcript

Hey there guys. Welcome back to the place we're testing every single mask on Amazon, including Mask for Winners. Looking at the Winner's Medical Face Mask. Let's get it in the clamper and see what happens.

I swear, it's called Winners. I didn't make that up. I wish I did. Oh, that's a good clamp right there. Let her rip. This is a PFE machine, Particulate Filtration Efficiency machine. If you want to find out more about how this works, check out that link. But we are doing the surgical mask test here, testing to the American ASTM standards. Funny enough, they are claiming F 2100, ASTM level 1 right there. Huh. If only someone here had a machine capable of doing that. Oh, hi. It's me.

All right. Let's open this guy up and check it out here. Where's the name? I like this. Winner Medical Co. Winner Industrial Park, Bulong Road. That's a great name. Shenzhen. Winner Industrial Park. That's so cool.

Oh, they're actually using the executive standard F 2100, 2019. I've not seen that before from China. And they have instructions for use. Oh, it's a little zip-locked bag. That's nice. So this was made for an American audience. It's a pretty well put together mask. It's a little sloppy. This you could tell is a little off there, but overall it's pretty good. That's pretty good. Let's try it. Folds are good. Oh. Oh. Oh, I'm going to call this mask something is incredibly sour. It's not just my attitude folks.

All right. Now remember they claim ASTM level 1. That means a minimum filtration of 95% here in the United States. And that's exactly what this machine does. I paid for all this stuff just for this very moment. What do you think?
84.912. 84.192. Now, there is variability from test to test. Things are different depending on humidity and storage of the masks. And who knows? We got these on Amazon, maybe Amazon didn't properly store them before they got to us. But a shift to 10 points is way too much. I don't think that these were hitting that number. I will actually check one thing. Production date. Well, actually this was produced last July, holy cow, of 2020. It says the expiration date isn't until 2023. So if their expiration dates are accurate, it should maintain that filtration until then. And we're off by about 10 points. But that said, I think there are probably better masks out there that you could be purchasing. Sorry, Winners, this one's a loser.

Thanks so much for watching. I appreciate your time and attention. If you like this video, if you're watching it, tell me why in the comments below, and we may be rewarding you if you drop it in the first 24 hours of when we post this video. Also, we will be doing a video every day until the end of the year. We're going to launch at 10:00 AM every day. So do join us and I will see you on that next test.


Details
Buy Mask
Leave a comment