Leadership
Meet the Team
Lloyd Armbrust, Founder & CEO
Lloyd Armbrust is a lifelong entrepreneur with a track record of success in media, technology, and, most recently, manufacturing. He is currently the Founder and CEO of Armbrust American, a U.S. manufacturer of surgical masks and PPE, which is experiencing impressive growth since launching in May 2020. Lloyd's background includes a number of leadership roles in the news media industry over the last three decades, including a shift to online sales for the Duluth News-Tribune where he built several newspaper websites from the ground up. In 2008, he founded OwnLocal, a Y Combinator-backed newspaper automation startup responsible for generating millions in revenue for more than 2,000 local publications over the last decade. A graduate of York College, Lloyd currently lives in Austin, Texas with his wife and five children.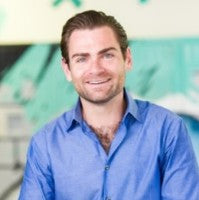 Landon Morales, President
Landon Morales is a seasoned business leader with proven success scaling companies across a variety of industries, including technology, retail, healthcare, and manufacturing. With several senior executive roles leading sales and operations, he currently serves as President of Armbrust American, a U.S. manufacturer of surgical masks and PPE, as well as President and Chief Revenue Officer of newspaper automation startup OwnLocal. Previously, he served in leadership roles at Total Men's Primary Care and Hair Club for Men. Landon currently lives in Austin, Texas with his beautiful family.
Monique Lopez, VP of Operations
Monique is an integral part of Armbrust American's leadership team, helping launch the company in early 2020. She currently leads operations for the organization, which is rapidly expanding under her watch. Previously, Monique was Director of Accounts for newspaper automation company OwnLocal, and has logged years of professional experience in the healthcare industry. She graduated from National University with a Masters in Public Health and holds a Bachelor's degree in Health Science from the University of California, Fresno.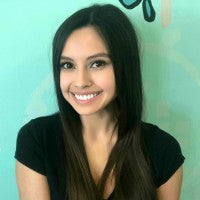 Oracio Flores, VP of Finance
Oracio is a general management, financial and operational business leader with over a decade of experience helping a variety of organizations meet strategic objectives and growth initiatives. Currently, Oracio is Vice President of Finance for Armbrust American, and was an essential part of launching the company. Previously, he has held leadership roles running finance in the dental industry as well as a Sergeant combat engineer in the U.S. Army. Oracio lives in Austin, Texas with his wife and beautiful children.