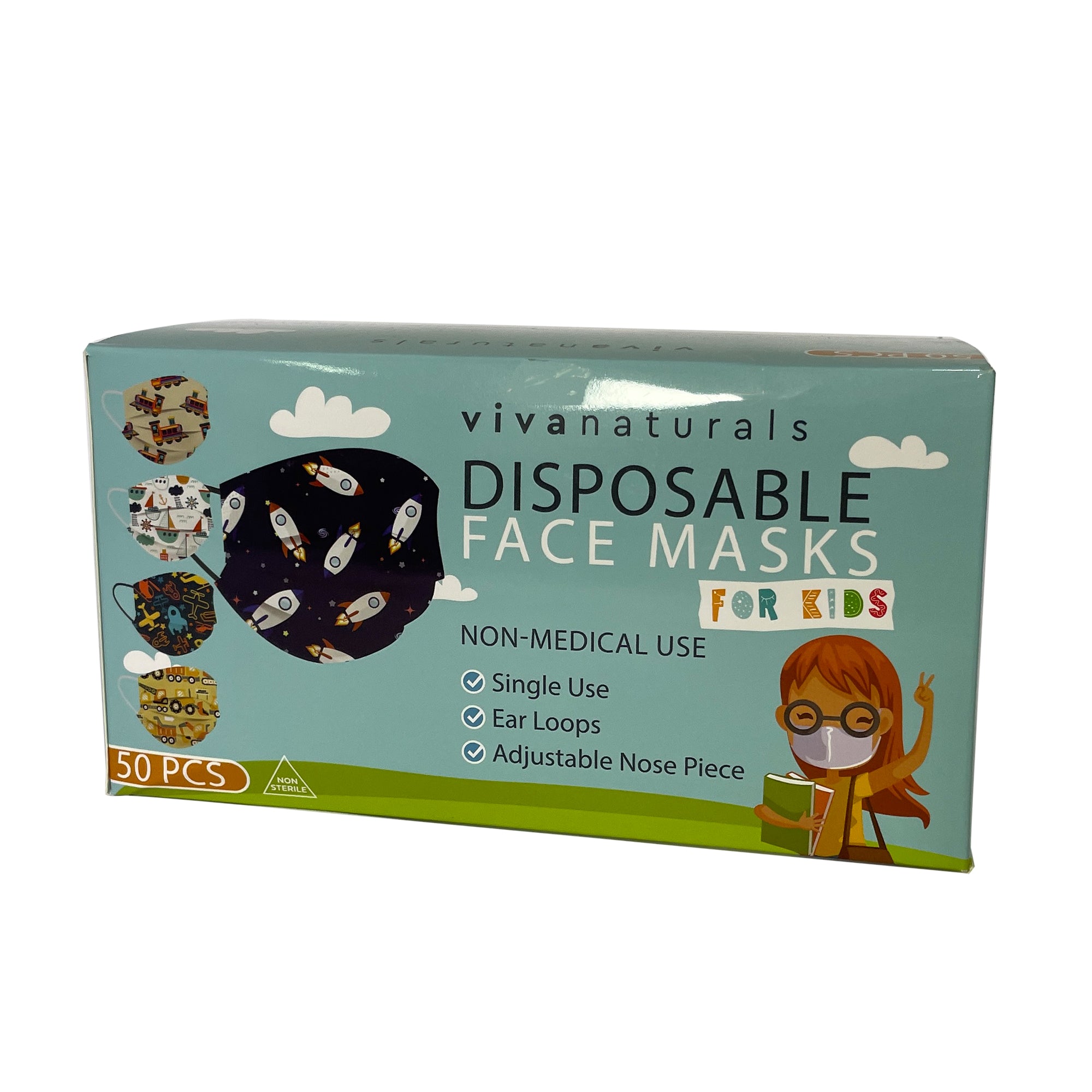 Viva Naturals Multi Design Disposable Kids Masks
Click here to learn more about our full testing methodology.
Review
Video Transcript

All right. Today, we are testing every single mask on Amazon.And I got to tell you it's exhausting. Today we are doing for this video, disposable face masks for kids by Viva Naturals. I like that. It's cute. They did a nice job with their packaging. Let's see how the masks stack up.

Excited to see how this guy works. Ready? Nice. Okay. It's a good size. It's a good size kid's mask. Let's get it going. So packaging's amazing. Let's see. They've got, I mean, obviously made in China, but pretty good. 50 pieces. Since these are individually packed, it's a much bigger box, but it seems like a lot bigger than normal, but it seems like a really quality mask. And it's really strong. I mean really strong. The other kid's mask was really strong too. I mean, you could pick up a kid with this kid's mask.

Aw, that's cute. Look at us. The smell is pretty intense, I'd say. Personally, wouldn't want my kids breathing in this. It doesn't smell good. I wouldn't want this personally, but man, this is a really well put together mask. Of all the masks we put, it's so soft. The other mask I want to create. I want to make a binky out of this. It's so nice.

They're not claiming this is protecting you for any particular way. So, I think for 20 bucks, this is pretty good. This is a particulate filtration efficiency machine. This is what we use in the United States to hold masks to standards. The minimum standard is 95%. What do you think they got?

Let's go with a 90%.

93.7. 93.71%. So for 20 bucks, it's a pretty good mask. 93.7%. But with that breathability, that's really good. Not terrible. I would give it a maybe. Well, if you like these masks or you're going to buy them or not buy them because this video, I would ask that you keep following along with us and check out our other videos. We're testing all the masks on Amazon. And if you really like this, I mean, you really like it. Like this is the best video you've seen today, give us a like. Or if you hate the video, give us a like too, because I don't care what you think. I just want your likes. That's all. It's all about the likes. Catch you on the next test.


Details
Buy Mask
Leave a comment