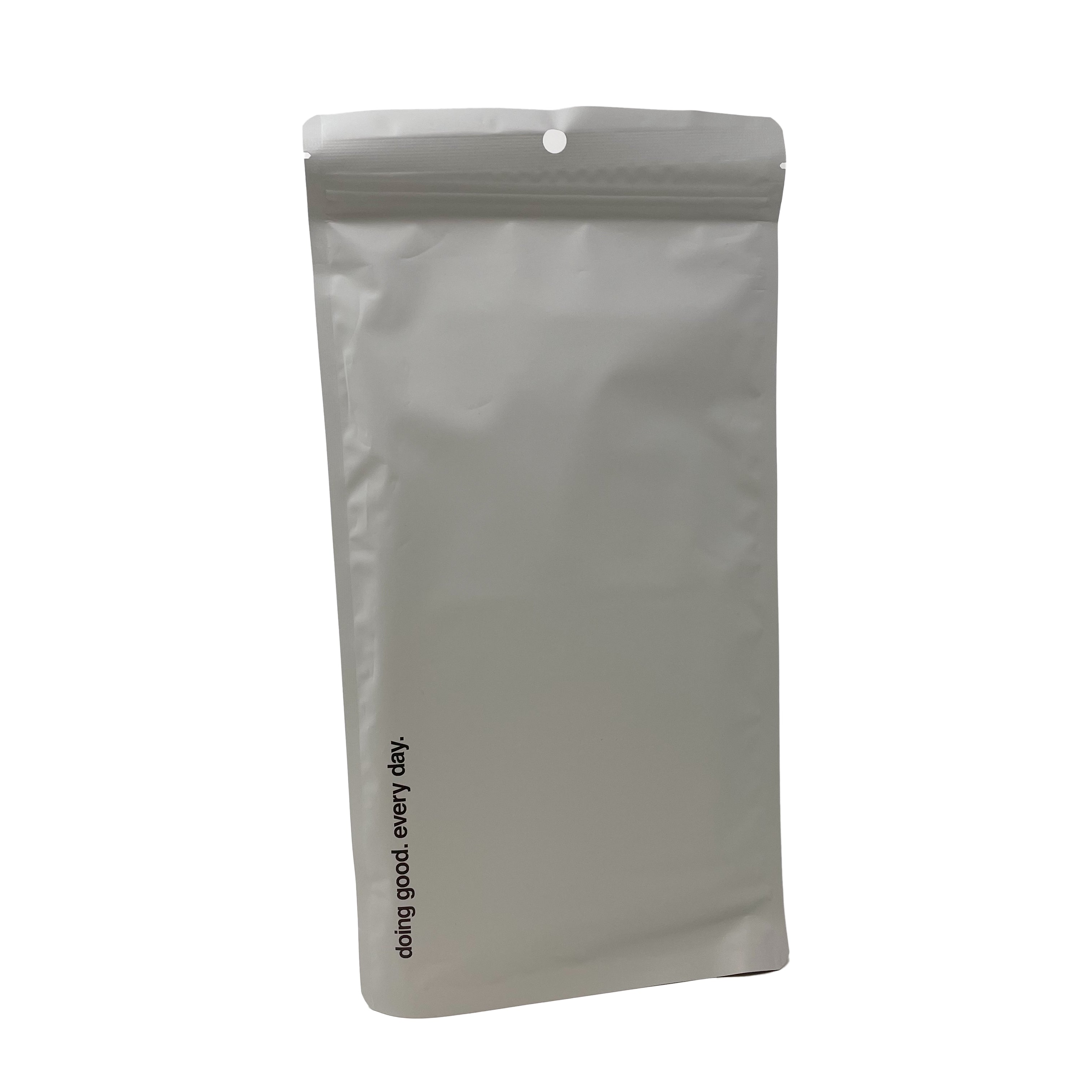 Evolve Together mount fuji kids white KN95 masks
Click here to learn more about our full testing methodology.
Review
Video Transcript

Hey, everyone. Welcome back to the place we're testing every single mask we can get our hands on. Today, we are looking at the KN95, KN94 style kids mask from Evolvetogether, which is a super popular brand that you cannot get on Amazon, but you can get on the internet.

Let's open this up and put it in the clamp. I love their packaging. I love the ethos behind the company, they do a lot of donations for things, which is really cool. Oh my gosh, this is so awesome. Wow, this packaging is so cool, it's very soft plastic. Is this their, oh, it's the biodegradable bag. We tried making masks out of this, this type of fabric, it didn't work very well. As usual, just absolutely beautiful looking product. Let's get it in the clamp. And then we'll talk about What I look for in masks and why I wouldn't choose Evolvetogether. It's good clamp.

This is a PFE machine, particulate filtration efficiency machine. We are doing the N95 test here. Why N95? Because this is a KN95 or so they are claiming on their listing. A better KN95, made for kids. Four breathable layers, double filtration, no-tug ear loops. Upgraded KN95 keeps the most active and picky kids comfy and healthy when they're indoor crowded spaces. Okay, so they're actually doing a KF94 designs, the flat style that you may have seen become popular, but they're calling it a KN95, which is a Chinese standard. This is very confusing, but I've seen this a couple times. If you look on the bag, they're going to say the name of the manufacturer, Guangdong Good For You Essentials Manufacturing, made in China, GB 2626-2019, that is the KN95 standard.

Technically you could make a KN95 to the GB 2626-2019 standard, but this is not made to that standard. How can I tell? Part of the standard, and it's not a big standard, it's only 57 pages, is you have to have the manufacturer name, which is not Evolvetogether. It's this Guangdong For You Essentials Manufacturing, co, but we'll give it to them, they're putting their name on there. But you also need to say KN95 and you need to have that executive standard on there, GB 2626-2019.

Now, why is that important? Well, these types of protective masks are not really necessarily made to be a fashion statement. And you need to know, from a technical standpoint, what mask you're putting on and how it's protecting you, before you put it on, which is why it's on there. And my question always is if they're not following these very simple things, or if they're throwing those out in the name of looking really good, which this mask does look really good.

What other standards are they not meeting, right? There's actually a very complicated loading process, loading test that you have to do with this type of mask to make sure that in the real world, not in a lab condition like this, that it pass a two minute test, but to make sure that it will actually pass that test under load, it's a very annoying test. It could take all day to do that test. And so, the question is, do they do that test, if they're not willing to just put GB 2626 on there? This is the question I have. And a lot of the issues that I had early on, I'll put a link to the first video that we did on these guys, they've sort of fixed, and just like their transparency about where their masks are from and all that stuff. Oh, that's interesting.

I'm going to call this A Spice I Cannot Place. That's interesting. It is definitely a very like, it's like a spicy smell. Oh, it's the plastic bag. 100% it's the plastic bag. And now I'm, what is this? PLE, I think, it's this type of biodegradable plastic. It's really cool, it's very soft, very expensive by the way to make. You can make it out of used water bottles and things like that. It's great that they're putting this in a recyclable bag. Not a recycle bag, a bag made from recycled plastics. And I'm wondering if the smell of that is this like, kind of almost delightful smell. I'm going to have to give them high points for that. Good construction, good smell, doesn't protect you.

They're claiming a 95% particulate filtration on this that would meet with the KF95 standards. What does our machine say? There you go 98.096. 98.096, so their breathability is not ideal. We like to see things below 150 pascals, but technically for the KN95 standard, it needs to be under 250 pascals. That's going to be really hard for a kid to breathe in, but they are meeting that standard at 231 pascals. I think that there are better masks from a breathability standpoint, but man, that filtration was really awesome. And if you were concerned about style, it's hard to beat the Evolvetogether look, it's really nice. So your mileage may vary on that and I'll let you guys at home choose. If this mask review has been helpful give me a like and subscribe, or even better, check me out tomorrow at 10:00 AM, where we're dropping a new mask video. I will see there.
Details
Buy Mask
Leave a comment