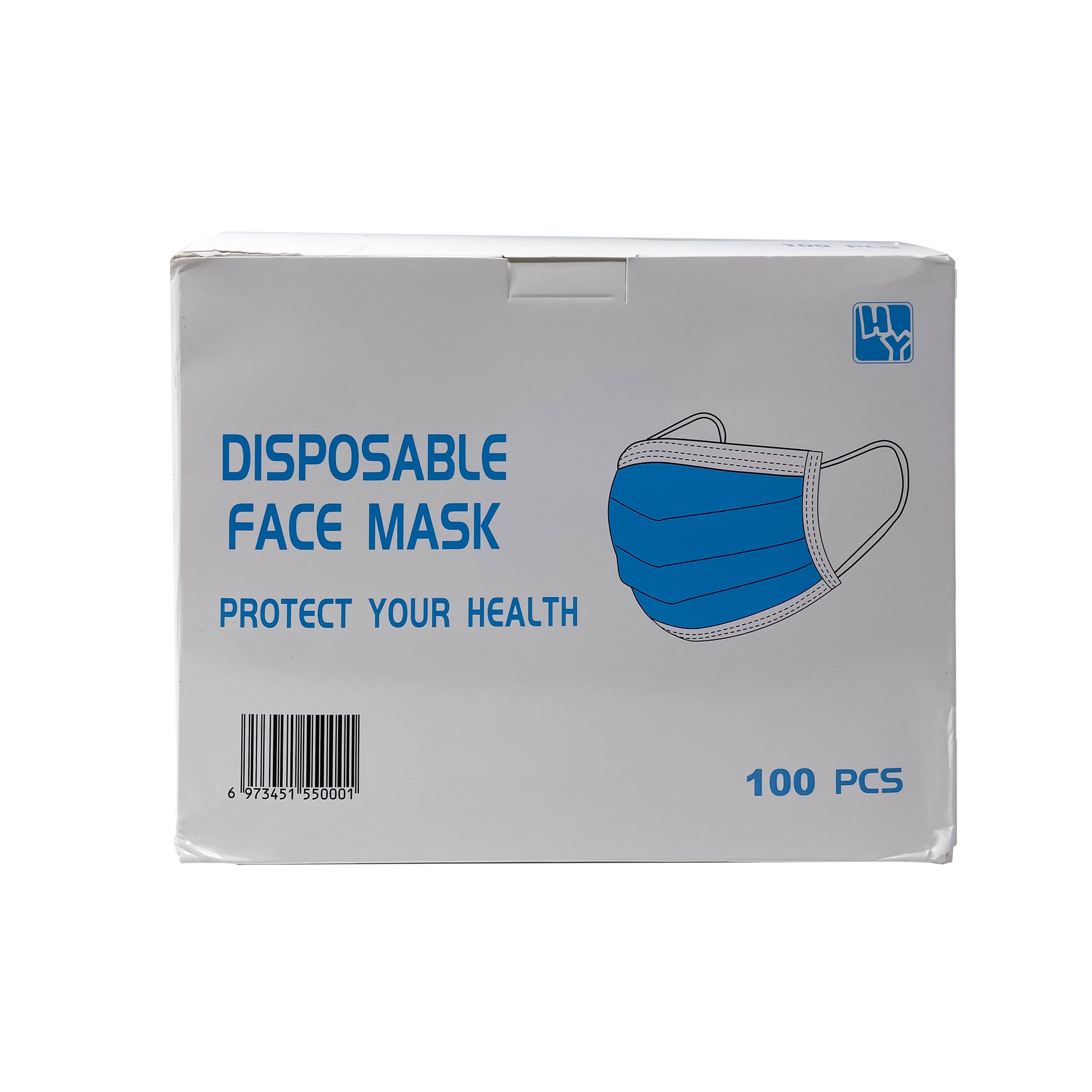 HY 3ply General Use Disposable Face Masks
Click here to learn more about our full testing methodology.
Review
Video Transcript

Hey there, welcome back to the place we're testing every single mask on Amazon, and I do mean every single mask on Amazon. We can't stop, we won't stop, we don't know how, it's a personal problem. Send help.

Okay, let's put this in the clamper. The HY general use disposable mask. Wow, that's just a zinger of a name isn't it, just really, really inspiring general use mask. Clamp, clamp, clamp clamp, let her rip. This is a PFE machine, particulate filtration efficiency machine. If you want to find out more about how this works check out that link, but no, we are doing these surgical mask tests here holding to ASTM standards. Let's dive in shall we?

This is a general use mask. Oh, I gathered that when you said it was general use. Literally no information, so let's look at this box. Hi. Protect your health. We shall see. Disposable, not for medical purposes, literally nothing about the mask. So they're not making any claims. So we're going to hold them to the American standard here.

I've seen better. This is really sloppy put together. The folds are not even, and when I see that happen, and the mask is backwards, it's produced backwards, the weld is on the back of the mask and it should be on the front of the mask. Pretty good weld though actually. You want the welds to be on the front because it will pull correctly forward. Oh, I see what's going on. Wait, is it? Well this is a mystery here. Let's do the smell test. Oh, I'm going to call this smell recently washed polyester pants. It's just weird.

Look at this, the Nemo ear loops. We call these Nemo ear loops. Get it, get it, finding Nemo, because the ears are different size. No? Okay. Ah, it's just awful. Yeah these are just not put together very well. All right. Anyways, who cares, right?

Does it protect you? That's the question? 49.085, 49.085, that my friends is melt blown that's lost all of its static electricity. Well I know that these are called HY masks, but I would say bye bye.

All right guys, thank you so much for watching, I appreciate the time and attention you've given me today. Hope you've enjoyed this video. If you have leave me a comment below, reason is we're doing a special contest, which I'll put details up there. If you drop a comment in the first 24 hours something special may await for you. And I will see you on the next test tomorrow, 10:00 AM. Thank you so much.


Details
Buy Mask
Leave a comment