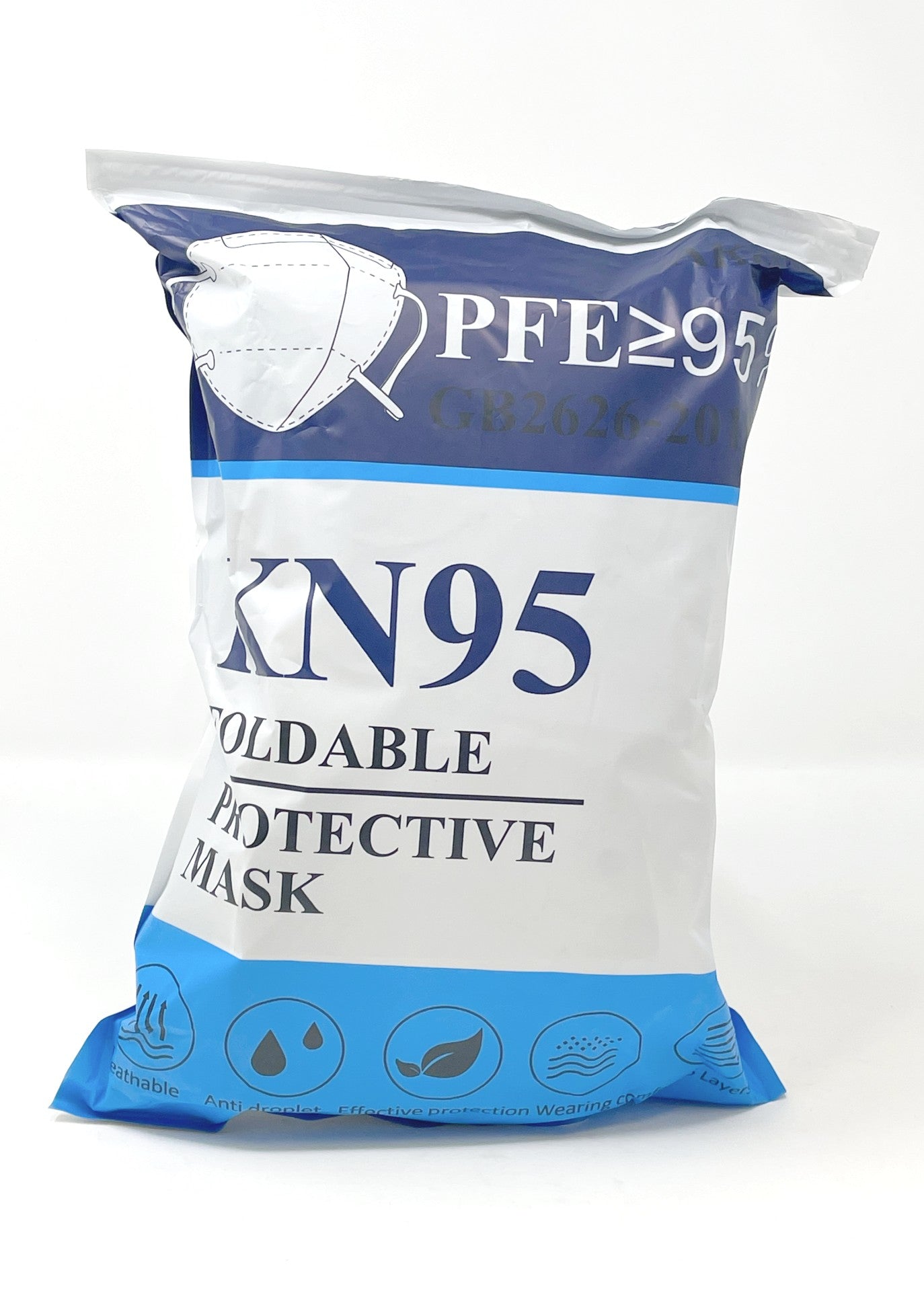 AKGK KN95 Face Mask
Click here to learn more about our full testing methodology.
Review
Video Transcript

Hey, everyone. Welcome back to the place we're testing every single mask in the world, including mystery masks with no manufacturer markings on the outside of this. Ah, we buy a lot of masks, usually on Amazon, other places they show up. We look at the bag where they came from. This one had no return address and just mystery showed up and there's no information on it. So I'm just going to open it up and see if I can ... It is a Chinese mask made in China, and so I'm hoping that there is going to be a thing ... There's no easy way to open this. I'm hoping there's going to be a manufacturer's certificate on the inside so we can get to the bottom of this. It's a lot of mysteries today. If you guys know this mask and you can find it on Amazon, please, please, please tell me. This is a black KN95 and it is made by the Zhejiang Dianfeng Industrial Co Limited.

All right, let's get it in the clamper and see if we can discover this mask, what it is. The brandless KN95. It's very soft. And we let her rip. This is a PFE machine, particulate filtration efficiency machine. If you want to find out more about how this works, check out that link, but we are testing using the NIOSH test today. Now I can tell you just looking at the mask that this is not a KN95, not a legitimate anyway. It says KN95, and it says GB2626-2019, which is the Chinese executive standard that it's being held by. But part of that standard is that you have to put the manufacturer's name on the actual thing here.

Now, these guys, what happens often is you buy something on Amazon and something totally generic shows up, and that's why a lot of manufacturers do not put their name on it so that they can sell it to a bunch of different brands. That's what's happening here. Why is that bad? Because if this doesn't test well, or if you don't have a good experience with this mask, you don't know if you're buying that mask again. Right? Now, part of the standard is that they have to have 95% filtration on this machine or better, and a lot of other things, but if they're not doing the simple things, are they going to do the things that are harder to test?

I had it upside down! Oh, this is weird. The style does not fit very well. It's like really low. It wants to come off my face, which I've never had happen before. Hmm, this smells like a musty car on a summer day. The ear loops seem pretty strong. I don't think they're going to come off on your face. I'll do one test on there. Yeah, they're not going to come out on your face, but I've seen stronger ear loops.

Let's go over to the PFE machine and see how it scores. Airflow is 218 pascals. Really, really high. It is within KN95 standard, which is below 250 pascals, but that's going to be hard to breathe. Filtration efficiency though, pretty good, 98.662. 98.662 is good, but pretty good mask overall. There are more breathable masks that I would choose, and there are masks that actually you can easily buy because they don't hide their name, and I would choose those as well.

All right. Thank you guys so much for watching. Appreciate your time and attention, and I will catch you on the next test.
Details
Buy Mask
3 comments
I am the resident Chaplain for Golden Palms Retirement and rehabilitation center here in Harlingen, Texas. I ordered and received 50 KN95 masks from you. They are not well made. The strings keep breaking on them and so they are unusable. Thought you would like to know! Blessings
Chaplain George Paterson
December 15, 2022
Hi, This is Malik Noman from M Hussain LLC.
I just wanna know, Can I get permission to resell your products on Amazon as a wholesaler?
Malik Noman
January 31, 2022
Is there a video on this mask that I can see
Jeffrey segovia
January 19, 2022
Leave a comment